I recently presented the creative practice component of my PhD at the International Radio Conference at Utrecht University in the Netherlands. I led a 90 minute listening session and discussion which featured my 2 part radio documentary Murder in a Small Town.
It was a slightly terrifying but incredibly valuable experience to listen to my audio work in a room full of people and receive feedback.  It was also great to unpack some of the ideas I'm exploring in my research. After completing the creative practice component of my PhD I'm interested in a closer examination of the relationship between the producer/storyteller and subject/storyteller, how this shapes the documentary process, and in turn, the final documentary product. I feel very lucky to spend more time with these ideas and I'm looking forward to digging deeper over the coming years.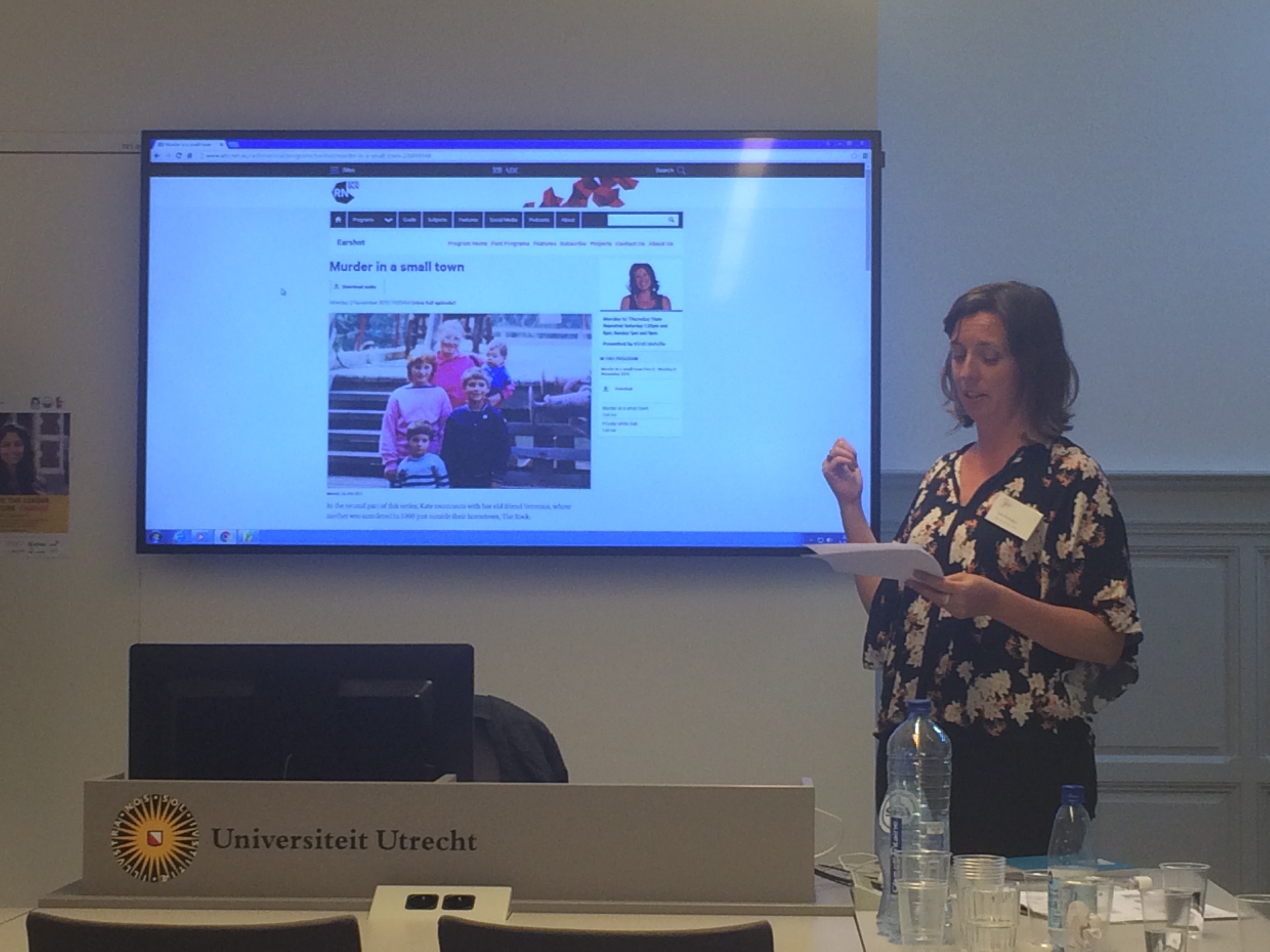 While I was overseas I also visited and interviewed Danish radio making legend Rikke Houd. This recording will contribute to a series of research interviews I'm collecting about the different experiences of radio producers who work with personal narratives in their documentary work. I'm drawing on Rikke's award winning radio piece Woman on the Ice. There's a particular sensitivity in this style of radio that I deeply admire, and I loved spending time with Rikke and learning more about her storytelling approaches.